Microsoft Reflect
A check-in app to support connection,
expression, and learning
Build Self-Awareness
& Empathy

Grow Emotional
Vocabulary

Identify & Navigate
Your Emotions

Develop Growth-mindset
& Confidence
Using Reflect
Create

Encourage students to identify and express their emotions with Reflect in Teams.
Get a sense of students' baseline knowledge, confidence, and motivation, with contextualized questions in Class Notebook.

Respond

Students use emojis and illustrated representations of emotion words to share their personal experience with educators.
Having space to share helps build a classroom ecosystem where students feel safe making mistakes and growing.

Identify focus areas

Inform your teaching strategy and meet students where they are with response data in real time.
Connect with students about their responses and differentiate to meet their emotional and academic needs.
Find opportunities to celebrate!

Insights into action

Identify when a student's norm changes, or when variables are impacting the class with Insights-powered visualizations.
Initiate conversations or advocate for students equipped with data.
Check in anytime, anywhere
Make Reflect part of your routine
SEL Check-ins

One-on-one attention has an enormous impact on engagement, learning, and well-being of students. Without it, students' needs can be missed, and emotions can surface in ways that aren't easy to understand. Make check-ins part of your routine to give each of your students a place to share their feelings and give yourself data to track their status, progress and needs.

Learning progress

Self-awareness and self-management are critical skills for lifelong learning - by providing opportunities for students to reflect on their learning educators not only inform the trajectory of their teaching, but also increase students' agency in learning. Students can practice asking for help and develop a growth mindset through honestly evaluating their effort, motivation, and progress. It is vital that students have a safe space to develop these skills, as it takes plenty of practice!

Educator wellness

Social and emotional learning isn't just for kids.

While evidence shows that teachers with higher levels of social emotional competence have more effective classroom management, better retention, and higher academic achievement in their students, very little training is provided to support teacher's personal SEL.

To effectively teach SEL skills, educators first need space to reflect personally and recognize their skills and opportunities for growth. Use Reflect in Staff Teams to take the temperature of your school ecosystem and ensure that educators' own needs are being met so they can invest the best of themselves in teaching.
Setting the scene
Introduce Reflect to the class
Get to know comfortable emotions
Validate uncomfortable emotions
Build classroom community
Introduce Reflect to the class
When establishing your class check-in routine, make sure your students understand the expectations and how sharing emotions can support them in their learning.
Identifying feelings
Knowing how you feel isn't always easy, but it's an important skill to develop for communicating and collaborating effectively. In addition to using Reflect check-ins, try modeling your thoughts aloud for your students. For example, "I'm not feeling as patient as usual today, I wonder if it's because I didn't sleep well or because I'm feeling overwhelmed."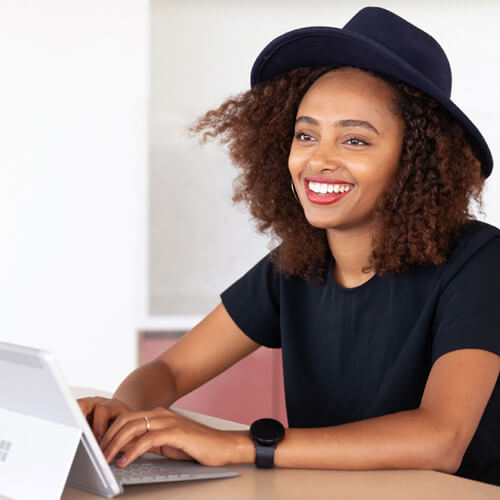 Get to know comfortable emotions
When we recognize and sit with a comfortable emotion, it's easier to identify how it contributes to our wellness. With this awareness, we can actively work to create these conditions for ourselves.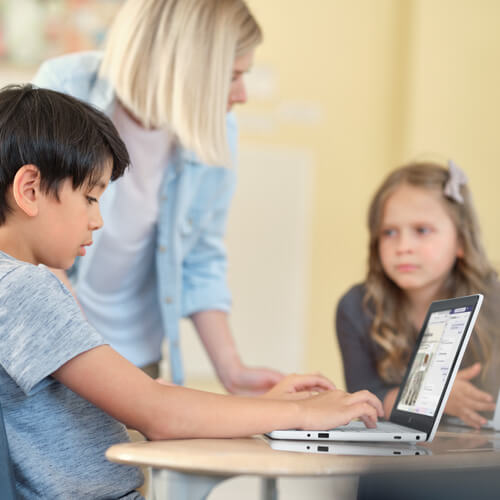 Validate uncomfortable emotions
All emotions are valid. Honestly assessing how we feel and communicating our needs is a skill that takes practice. By providing a space for students to share emotions, you can help destigmatize talking about and addressing uncomfortable feelings.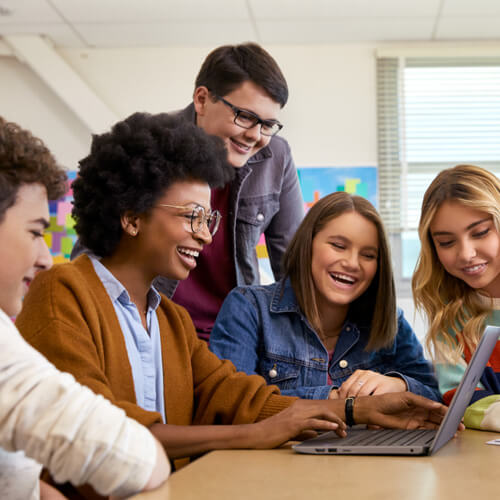 Build classroom community
Help students understand that everyone has comfortable and uncomfortable emotions, but every student's reasons for those emotions may be different. Communicating clearly and respecting one another's unique needs builds a strong class community.
Practicing empathy
Empathy is the ability to perceive, understand, and care about the experiences or perspectives of others. Help students practice perspective taking with the question, "How do you think your classmates are feeling right now?"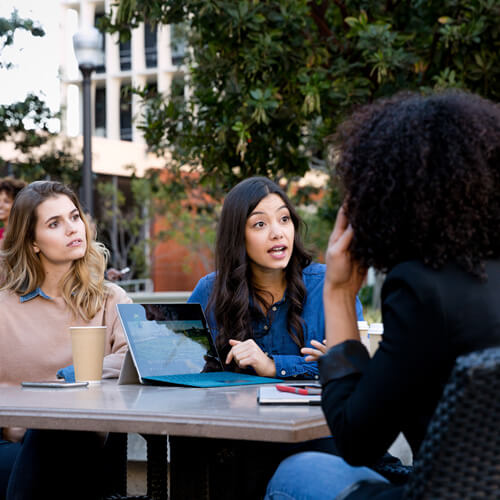 Communicating feelings
When people don't have the skills to communicate their emotional needs, their feelings can show up in behaviors that are hard to understand. Helping students build the vocabulary and confidence to share their feelings can improve classroom behavior.
Make space to move
Sometimes we need to work through our emotions physically. Encourage students to take breaks to stretch, dance, or take a walk. Taking a moment to connect our body and mind can help us to see things more clearly.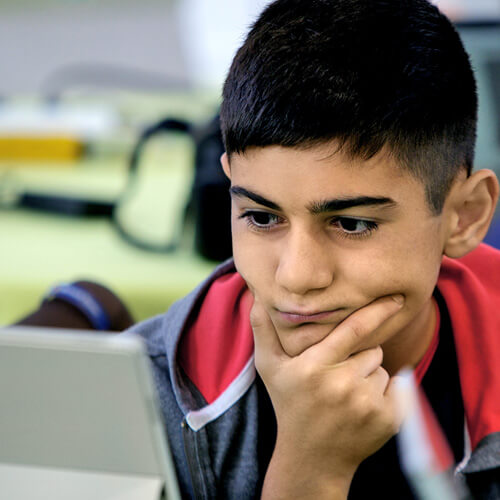 Managing stress
Like all skills, noticing stress and using strategies to relieve it takes practice. Help students connect the feelings they identify to management strategies. For stress we recommend strategies like breathing, taking a break, or even dancing!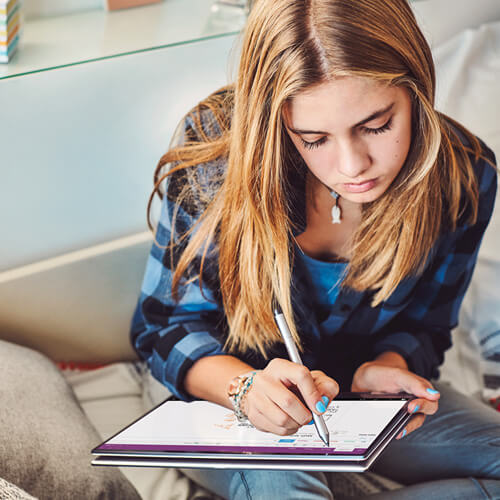 Reflect before you act
When feelings are very strong, we often want to act immediately! With practice reflecting, students have a stronger ability to make thoughtful decisions.
All emotions are valid
Model talking openly with your students about emotions - your students look to you, and your willingness to demonstrate that the classroom is a safe place to communicate honestly is vital.
Check in with confidence
Secure

Reflect, as part of Microsoft 365, meets national, regional, and industry-specific regulations for data collection and use, including GDPR and the Family Educational Rights and Privacy Act (FERPA) that protects the privacy of students' education records.

Private

Student's responses are kept between the student and their educator. While educators can choose to share the distribution of responses students will never see their classmates' names associated with responses.

Integrated

Education Insights brings Reflect data from Teams and Class Notebook together to give educators access to the trends of check-in results over time. With filters for types of question, time frame, and more, educators can use Insights to identify changes in student behavior and cater their instruction to support students